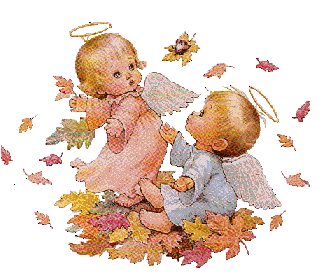 ICEFISHINGFOOL
THANKS STEVE FOR THE RECIPE. IT'S NICE PEOPLE FROM THE BASEMENT ARE STILL USING THE SITE.
London Broil

Prep time....30 minutes.....cooking time 15 minutes
1) Ingriedients
3 cloves garlic,minced
1/2 cup soy sauce
2 tablespoons vegetable oil
2 tablespoons ketchup
1 teaspoon dried oregano
1teaspoon black pepper
2 pounds round steak

Preperation
1) in a small bowl, mix together garlic,soy
sauce,oil,ketchup,oregano,and black pepper

2)pierce meat generously with a fork on both sides.place meat and marinade in a large resealable plastic bag.refridgerate up to 8 hours

3) preheat grill for medium high heat

4) lightly oil grate,and place steak on grill. cook for 5 to 8 minutes per side depending on thickness,do not over cook as london broil is best on the rare side

5) for best results, cut with a knife in a slanted position. Carve thin slices across the width(grain of the steak)

Note: London Broil may be broiled
6) place steak on broiler rack 4 to 5 inches from the heat for 10
minutes, flip, baste with remaining marinade,if desired. Broil 10 minutes longeror untill desired doneness is acheived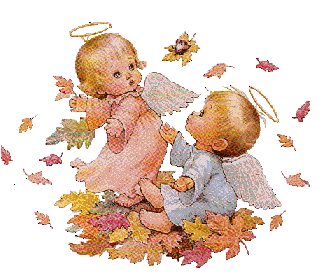 +_parrott_head1
I WOULD LIKE TO THANK BIRDIE FOR TAKING HER TIME TO SHARE HER RECIPE WITH US
Cod Fish Cakes
Preparation time: 40 minutes.
Here is a delicious way to use up leftover fish or mashed potatoes. I made my first cod fish cakes after catching my first lingcod (which isn't actually cod by the way, but it still worked fine).
1 lb of cod fillets
2 medium-sized russett potatoes
1 cup bread crumbs
1/4 cup chopped fresh parsley
2 Tbsp freshly grated Parmesan cheese
2 garlic cloves, finely chopped
1 teaspoon salt
1/2 teaspoon pepper
2 eggs, lightly beaten grapeseed oil for frying
Boil and mash the potatoes, set them aside. Boil the codfish until it flakes easkly. Drain and flake the fish with a fork. Be sure to remove all bones. Mix the flaked fish, the potatoes and the rest of the ingredients together well by hand. If the mixture is too crumbly, add another egg. If too sticky, add some more bread crumbs. Form the mixture into cakes and fry them on medium high heat in a saute pan with oil.
Makes 12 fish cakes. Serves 4-6.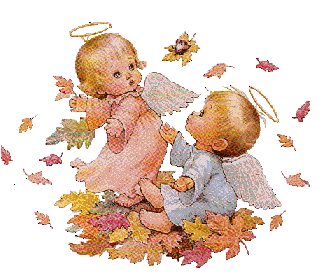 BUSY_LIZ
I'd like to thank Busy_Liz for these recipes. She is one of the regulars in the Basement on the zone. She is a great friend.
Banana Loaf
8oz self rising flour 2 level teaspoons baking powder 1 teaspoon of salt 2 or 3 mashed ripe bananas 2oz butter or margarine 5oz of caster sugar 2 eggs Put all into a mixing bowl mix smooth Put in 1lb baking tin Bake in oven for 45min to 1 hour .
MARS BAR CAKE
4oz of margarine 4 mar bars 2 table syrup 4 cups of rice crispiest Melted chocolate Melt marg, mars bars and syrup over a gentle heat Add rice crispies and mix well together Press onto a tin and cover with melted chocolate.
MICROWAVE DUMPLING
Line a round casserole bowl with cling film Put this into a pan 1 cup of water 1 cup of brown sugar 3/4lb sultanas 1 lb margarine 1 table spoon of dark syrup 1 tablespoon of bicarbonate soda 1 tablespoon of raisons Heat slowly until all melted Allow to cool slightly Then add in 2 cups of plain flour 1 teaspoon of mix spice 1 teaspoon of cinnamon Mix all together Put it in your lined bowl Cover with cling film Pierce the top Cook for 9 mins Leave to stand for 5 mins Turnout and serve hot or cold with cream .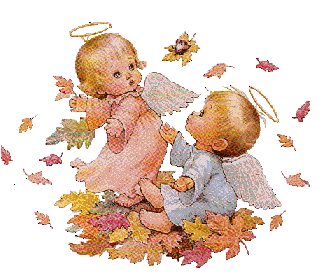 CINDI_LOU
THESE RECIPES ARE FROM CINDI_LOU. THANKS FOR YOUR CONTRIBUTION. YOU ARE A GREAT FRIEND AND SPADE PLAYER.
CINDI'S APPLE PIE TART
Preheat oven to 450 degrees F (230 degrees C) and place rack in center of oven. Grease (or spray with Pam) a 9 inch (22 cm) springform pan.
CRUST: In the bowl of your food processor place the flour and sugar. Pulse to blend together. Add butter and pulse until dough just begins to come together. Pat the dough onto the bottom and one inch (2.5 cm) up the sides of the pan. Cover with plastic wrap and place in refrigerator while you make the filling.
FILLING: In a food processor process the cream cheese until smooth. Add the sugar and mix well. Blend in the egg and vanilla extract and process until smooth. Remove the crust from the fridge and pour in the filling. Return to refrigerator while you prepare the topping.
TOPPING: Combine the sugar and cinnamon in a large bowl. Toss the sliced apples in the sugar mixture. Spoon the apples evenly over the cream cheese layer and sprinkle with almonds. Place the springform pan on a larger baking sheet to catch the drips. Bake at 450 degrees F (230 degrees C) for 10 minutes. Reduce heat to 400 degrees F (205 degrees C) and bake for 25 to 30 minutes until golden brown (apples are soft when pierced with a fork), and filling is almost set. Remove from oven and place on wire rack to cool. Sprinkle with confectioners sugar and serve at room temperature.
CRUST: 1 cup (140 grams) all-purpose flour 1/3 cup (35 grams) confectioners (powdered or icing) sugar 1/2 cup (1 stick) (113 grams) cold unsalted butter cut into small pieces
FILLING: One 8-ounce (227 grams) cream cheese, at room temperature 1/4 cup (50 grams) granulated white sugar 1 large egg 1/2 teaspoon pure vanilla extract
TOPPING: 1/3 cup (66 grams) granulated white sugar 1/2 teaspoon (2 grams) ground cinnamon 4 cups (500 ml) nice firm cookn apple,like mutsu, spy,idared or and u like, peeled and cut into 1/4 inch (.6 cm) slices (about 3-4 large apples) 1/3 cup (35 grams) sliced almonds
APPLE PIE JAM
4 TO 5 LARGE APPLES PEELED AND SLICIED ABOUT 2 POUNDS 1 CUP WATER 5 CUPS SUGAR ½ TEASPOON BUTTER 1 POUCH LIQUID FRUIT PECTIN 1 ½ TEASPOONS GROUND CINNAMON 1 TEASPOON GROUND NUTMEG ¼ TEASPOON GROUND MACE WE ADDED SPICES AT BEGINNING I THINK IN A LARGE KETTLE, COMBINE APPLES AND WATER. COVER AND COOK SLOWLY JUST UNTIL TENDER. MEASURE 4 ½ CUPS APPLES; RETURN TO KETTLE. ADD SUGAR AND BUTTER TO KETTLE; BRING TO A FULL ROLLING BOIL, STIRRRING CONSTANTLY. STIR IN PECTIN; RETURN TO A FULL ROLLING BOIL. BOIL 1 MINUTE,STIRRING CONSTANTLY. REMOVE FROM THE HEAT STIR IN SPICES. SKIM OFF FOAM. POUR HOT JAM INTO HOT JARS LEAVING ¼ IN HEADSPACE. PROCESS FOR 10 MINUTES MAKES 7 HALF PINTS
CARAMEL APPLE JAM
6 CUPS DICED PEELED APPLES ½ CUP WATER ½ TEASPOON BUTTER 1 PACKAGE POWDERED FRUIT PECTIN 3 CUPS WHITE SUGAR 3 CUPS BROWN SUGAR ½ TEASPOON GROUND CINNAMON ¼ TEASPOON NUTMEG IN A LARGE KETTLE, MIX APPLES, WATER AND BUTTER. COOK AND STIR OVER LOW HEAT UNTIL APPLES ARE SOFT. STIR IN PECTIN; BRING TO A FULL ROLLING BOIL, STIRRING CONSTANTLY. STIR IN SUGARS AND SPICES. RETURN TO A FULL ROLLING BOIL AND BOIL FOR 1 MINUTE. REMOVE FROM HEAT AND SKIM FOAM OFF. PROCESS FOR 10 MINUTES. MAKES 7 HALF PINTSPUMPKIN APPLE MUFFIN 2 1/2 CUPS FLOUR 2 CUPS SUGAR 1 TABLESPOON PUMPKIN PIE SPICE 1 TEASPOON BAKING SODA 1/2 TEASPOON SALT 2 EGGS, LIGHTLY BEATEN 1 CUP CANNED PUMPKIN 1/2 CUP VEGETABLE OIL 2 CUPS CHOPPED PEELED APPLES TOPPING 1/4 CUP SUGAR, 2 TABLESPOONS FLOUR, 1/2 TEASPOON CINNAMON, 1 TABLESPOON MARGARINE in A LARGE BOWL, COMBINE FLOUR, SUGAR, PUMPKIN PIE SPICE, BAKING SODA AND SALT. COMBINE EGGS, PUMPKIN AND OIL; STIR INTO DRY INGREDIENTS JUST UNTIL MOISTENED. fold IN APPLES. FILL GREASED OR PAPER LINED MUFFIN CUPS THREE-FOURTHS FULL. FOR TOPPING, COMBINE SUGAR, FLOUR AND CINNAMON. CUT IN BUTTER UNTIL MIXTURE RESEMBLES COARSE CRUMBS; SPRINKLE 1 TEASPOON OVER EACH MUFFIN. BAKE AT 350 FOR 30 - 35 MINUTES OR UNTIL MUFFINS TEST DONE. COOL IN PAN 10 MINUTES BEFORE REMOVING TO WIRE RACK YIELD; 1 1/2